Tips for a quick bedroom refresh, Leanne Liakos Photography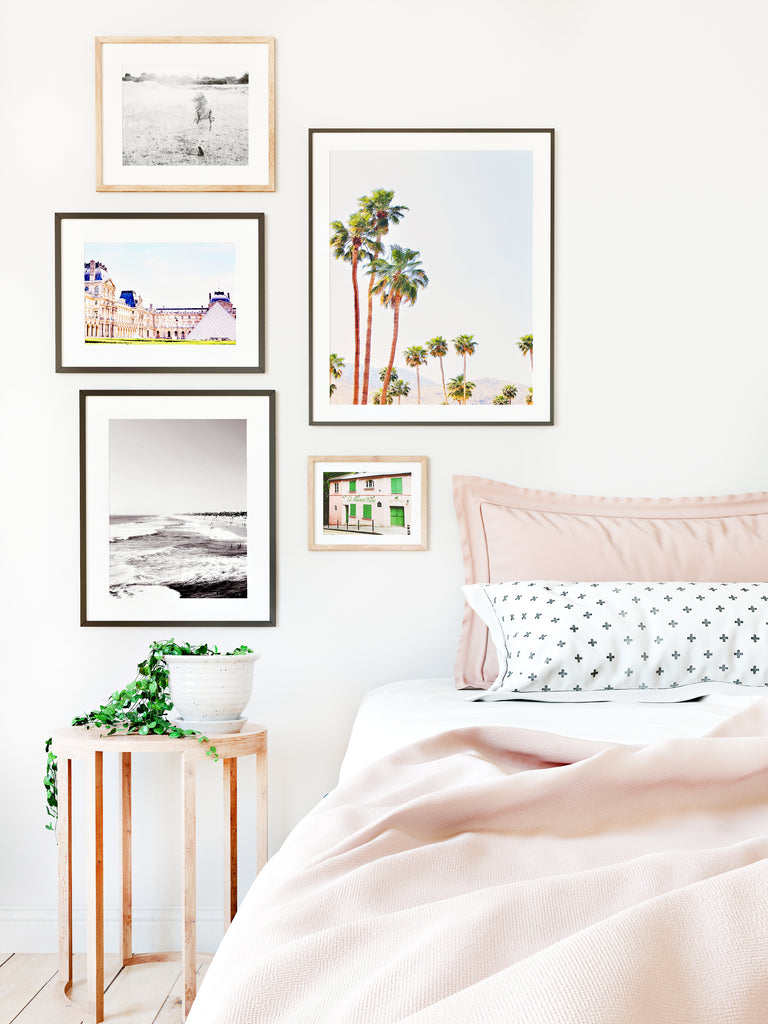 Is it time for a bedroom makeover? Our bedrooms are where we begin and end our days and should relax us in the evenings and inspire us to get up and take on  the world in the morning.The great thing about doing a bedroom refresh is that you only need to change a few things to make a big impact and changes can be within any budget.
PAINT, WALLPAPER AND HEADBOARDS
Brighten up walls with a fresh coat of paint and add a feature wall in blue or grey for a calming but lux feel or try one of the gorgeous wallpaper designs available these days. If you don't already have one, a great headboard really pulls the room together.
photo source: decorist
image: west elm
image: gray malin
BEDDING
Nothing feels more relaxing than sinking into new bedding that you love. Go for solids and patterns in complementary tones and then add blankets and throw pillows in a variety of textures to complete the look.
images via wayfair where you can find may options for gorgeous bedding.
PLANTS and MIRRORS
Mirrors can reflect light into your room as well as giving the appearance of more space and adding a lovely decorative element. One or two plants bring in a bit of the natural world adding freshness and calm. Take into consideration the amount and quality of light available in your room when choosing your plants.There are also fabulous artificial options available.
LIGHTING
Replacing out of date lighting and lamps for something more on trend or modern is a quick way to update the feel of the space. Wayfair, Stuctube and Ikea have many fun and inexpensive options. Look for options that will work with existing openings and wiring or have a chat with your electrician before buying to keep your choices workable.
ART and PHOTO PRINTS
Beautifully framed artwork including photographic prints can immediately change the feel of your room and add your own personal touch. Leanne Liakos Print Shop offers a large selection of photographic prints that are perfect for the final touches on your bedroom makeover. Choose from calming coastal pieces and abstracts to travel prints that will have you reminiscing of your favourite destinations. You can also find some great artwork on line at sites such as Artfully Walls, Artfinder, SaatchiArt and Gray Malin.
Leanne Liakos Photography via LLPrint Shop
LL Print Shop - Leanne Liakos
Leanne Liakos Photography via LL Print Shop
Leanne  Liakos Photography